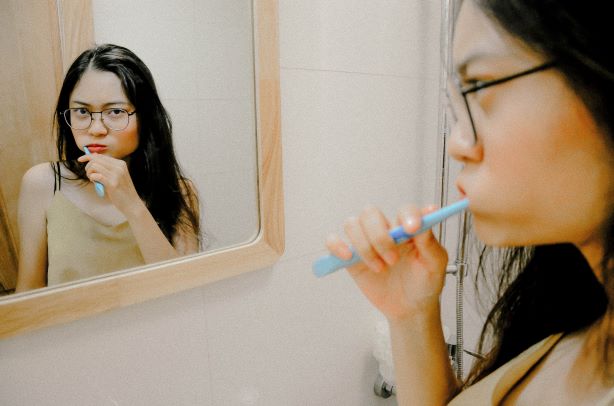 Are you confused about how often you need to visit the dentist? Regular check-ups are important for helping to prevent tooth decay, gum disease and other oral health problems, but not everyone agrees about the ideal time interval between visits to the dental clinic.
There's no standard guideline concerning the frequency of dental visits in Australia. Some dentists may recommend visiting them for a check-up and clean appointment every 6 months, while others may put the interval at 12 months.
The bottom line is: there is no single time that suits everyone. Your dentist will recommend the most suitable visiting frequency based on your individual oral health risks and care requirements.
What does the evidence say?
People who keep up with their regular dental check-ups have a lower risk for dental disease than people who visit infrequently, but different studies have found different results about the ideal time between visits.
Some research links frequent visits every 6 months with improved oral health, while other studies have found little difference between people visiting every 6 months or 12 months. Visiting more frequently also increases diagnosis and treatment for minor problems that can sometimes resolve themselves with a good oral hygiene routine, although some people benefit from their dentist's guidance.
The maximum time between visits is generally agreed to be no later than 12 months for children under 18 and no later than 2 years for adults, although many people benefit from more frequent visits.
Why are regular dental visits important?
If you have an oral health problem or orthodontic issue, regular dental visits give your dentist the chance to catch a problem early, when it may be easier to treat. Longer intervals between visits can give these problems more time to develop into something serious, which may require a more intensive and expensive treatment to fix.
If you have an ongoing oral health issue, frequent visits may be recommended so your dentist can monitor your progress and respond faster to any developments. As well as assessing your oral health, your dentist can also give you advice about how to care for your teeth and answer any questions you have.
When should kids visit the dentist?
As children's teeth and jaws develop quickly, regular dental visits are especially important for kids. Most families prefer to schedule their appointments together for convenience, but your dentist may recommend more frequent visits for children if they want to monitor an oral health or orthodontic issue more closely.
Children should have their first dental visit before the age of 2, according to recommendations by Australia's National Oral Health Plan and the FDI World Dental Federation. Many dentists recommend visiting within 6 months of their first tooth appearing, as early intervention can help to prevent problems with abnormal development.
Visit a dentist in Sydney CBD
If you think you're due for a check-up and teeth cleaning, get in touch with our friendly team at Sydney CBD Dental. Our dental clinic is conveniently located at 300 George Street in Sydney city centre.
Call (02) 9232 3900 to schedule an appointment at a time that's good for you or book online.
References
The Australian Health Policy Collaboration and Australian Dental Association. Australia's Oral Health Tracker - Technical Paper [Online] 2018 [Accessed September 2019] Available from: https://www.ada.org.au/Dental-Professionals/Australia-s-Oral-Health-Tracker
Australian Healthcare & Hospitals Association. How often should you have dental visits? [Online] 2013 [Accessed September 2019] Available from: https://ahha.asn.au/publication/evidence-briefs/how-often-should-you-have-dental-visits