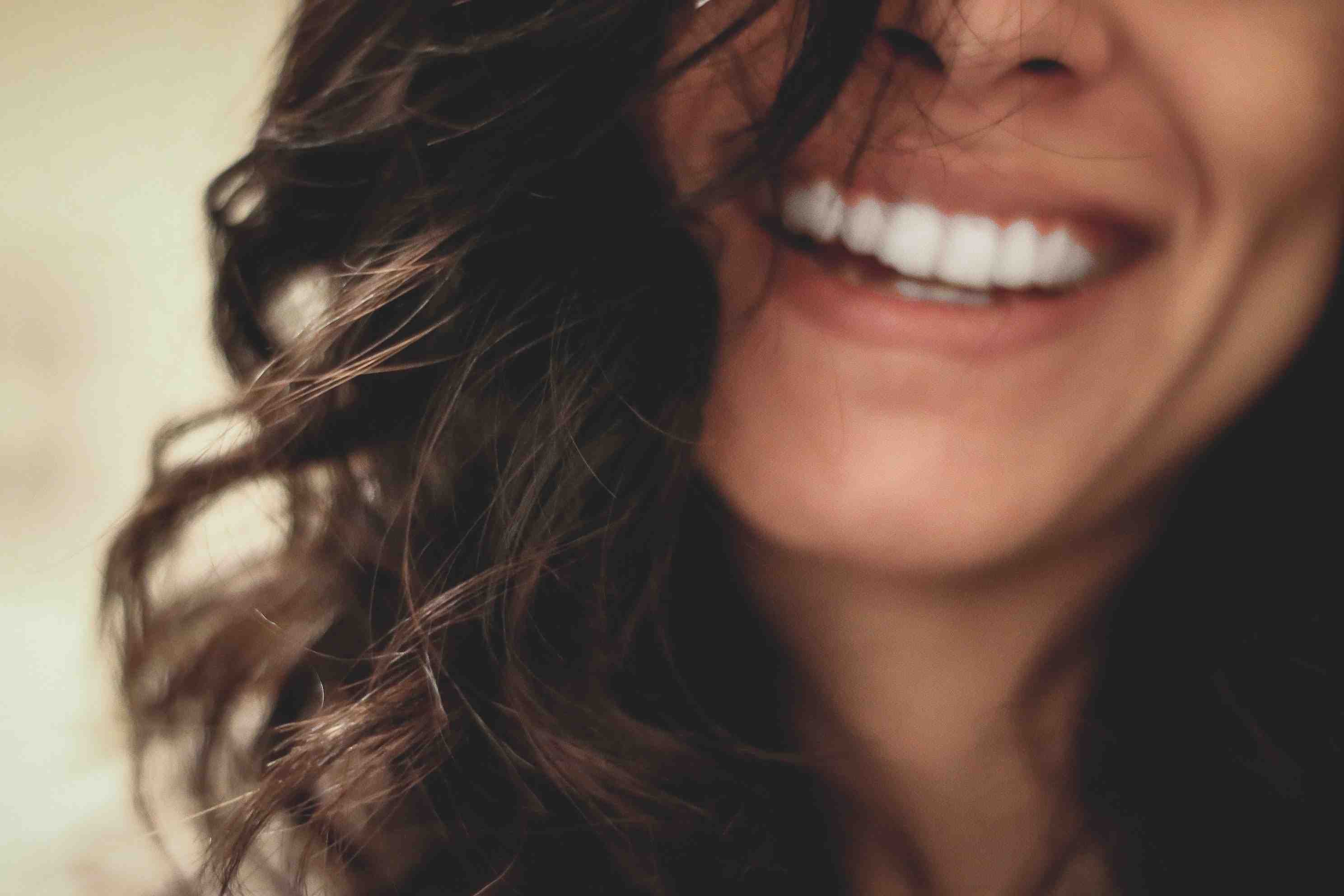 Teeth whitening has become a popular cosmetic treatment for people who want to remove stains and discolouration from the surfaces of their teeth caused by food and drink, smoking and other factors.[1]
If you're thinking about whitening your teeth, it's important to do your research first, so you know what the possible risks are and how you can minimise them.
Here are some of the most important things to keep in mind when trying to lower your teeth whitening risks.
Always see a dentist
Teeth whitening risks are lower when the procedure is carried out by a professional dentist. Even if you would prefer to whiten your teeth at home rather than at the dental clinic, the Australian Dental Association (ADA) still recommends having a consultation with your dentist first.[1]
They can examine your mouth and ask about your medical history and any medication or lifestyle risks that could affect the treatment's success. They'll also explain the possible risks and side-effects involved and help you get a realistic idea of what to expect, so you can make an informed decision about whether teeth whitening is right for you.[1]
Don't use over-the-counter whitening treatments
If you don't want to have your teeth bleached by a dentist, you may be tempted to buy a teeth whitening kit from a store or pharmacy, or to have your teeth whitened by a beautician in your lunch break. However, the ADA advises that teeth whitening should always be carried out by or under guidance of a dental professional to lower the risks.[1]
Besides the safety issue, results from over-the-counter kits may also be less satisfying than when using custom-made whitening trays that have been designed by your dentist to fit perfectly over your teeth.[1]
Follow your dentist's instructions
If you're using a take-home whitening kit provided by your dentist, it's crucial that you follow their instructions to reduce risks and improve your chance of achieving satisfying results.[1]
Improper use of whitening kits can result in permanent damage to teeth and gums, including chemical burns and discolouration. Make sure the bleaching gel doesn't come into contact with any soft tissues in your mouth and don't use more than the recommended amount – this won't whiten your teeth faster![1]
What are the risks of teeth whitening?
Even if you follow your dentist's instructions to the letter, or you choose in-chair whitening at a dental clinic, the procedure itself can still carry risks for certain people.[1]
Your teeth may feel more sensitive to hot and cold food and drink for up to 48 hours. You may also experience temporary discomfort in your teeth that can feel like a mini electric shock. If you have unusual symptoms that last more than a few days or are causing pain, contact your dentist to make an emergency appointment.[1]
Is teeth whitening right for me?
Only you can decide if a whitening treatment is the right choice for you, after getting all the information about what the treatment involves and what the alternatives are. Not everyone is suitable for teeth whitening – especially if you have a lot of dental restorations such as fillings or crowns that won't be affected – so your dentist may also discuss other options such as dental veneers or improving your oral hygiene.
To find out more about teeth whitening in Sydney CBD and whether you're eligible, book a consultation at Sydney CBD Dental today. Call our friendly team on (02) 9232 3900 or make an appointment online at our George Street clinic.
References
[1] Australian Dental Association. Teeth Whitening: Getting the best result for your smile [Online] 2016 [Accessed January 2019] Available from: https://www.ada.org.au/getattachment/Your-Dental-Health/Resources-for-Professionals/Resources-for-Teens-12-17/Teeth-whitening-the-best-result-for-your-smile/Teeth-whitening,-getting-the-best-result-for-your-smile.pdf.aspx