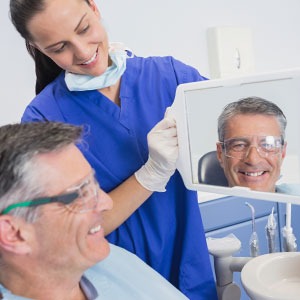 Many people have asked whether there are differences between take-home teeth whitening kits and the Zoom in-chair laser treatment. The differences are significant, but there are no hard and fast rules for choosing either. It all depends on your individual preference, how much you are willing to pay and what you are willing to accept. The Zoom professional whitening option, though more expensive compared to home-use solutions, also provides the safer method and faster results. On the other hand, if you do not mind a longer and more tedious process, you can save some money with take-home whitening kits. The old adage "you get what you pay for" certainly applies to teeth whitening. Let's take a look at some of the main factors when comparing the two types of whitening systems:
Speed
If you are time poor and willing to invest in an advanced dental treatment, chances are, you would prefer the Zoom professional laser whitening method. Depending on your specific case, the in-chair method takes just a single dental appointment – about an hour and a half session – to deliver visible results. By comparison, home whitening kits take many days and weeks to produce any visible whitening effects. There are several factors for the time difference. First, the chair-side method uses a higher concentration of hydrogen peroxide bleaching agent that only dentists are authorised to use. Second, the dentist-administered system utilizes a high intensity Zoom light to activate the gel with catalysing effects. If you can spare the time, you can try the Zoom home kit method: Wearing a gel-infused whitening tray on your teeth like a mouthguard for 15-20 minutes twice daily. It takes about one to two weeks to achieve optimum results. Otherwise, the Zoom professional method offers a faster and more effective method.
Safety
The in-chair method is considerably safer given that the dentist is the one applying the bleaching agent. He will employ safety measures like protective goggles, gels and lip retractors to minimize exposure between your gums and soft tissue areas and the bleaching gel. The laser method is also more ideal for people with sensitive teeth that may have a reaction with the whitening trays and gels.
Costs
The office treatment costs $600 per whitening session. By comparison, the home bleaching kits are more affordable, priced between $50 - $400. Depending on the level of your discolouration, some home kits may not work as well as the laser method to remove the stubborn stains. However, the price difference is substantial enough to carefully consider between the two options.
Results
The Zoom professional option is known to deliver up to 8 shades in one session. The laser whitening treatment is able to remove tough stains that normal brushing and flossing simply cannot. Due to the reduced concentration of the hydrogen peroxide gel and lack of light catalyst, the home whitening method simply cannot be expected to achieve the same results. As a pre-whitening procedure, the dentist will also give your teeth a good polish and clean. This will help to remove surface level stains before the actual laser whitening treatment even begins. To find out more information about Zoom! Teeth Whitening and At-Home Teeth Whitening Products, please contact Sydney CBD Dental at 02 9051 0503 today.