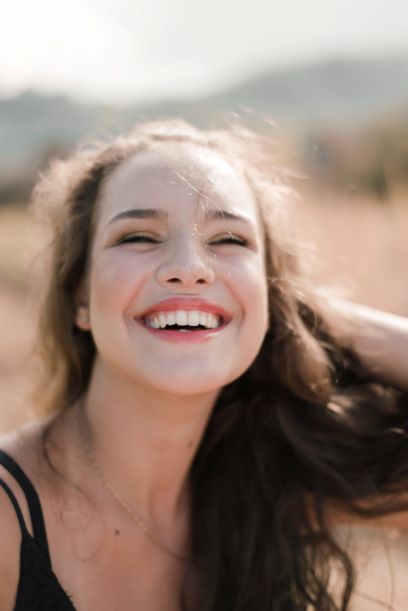 Teeth whitening is a popular cosmetic treatment that can remove some stains and discolouration from the teeth. But like all treatments, there can be side-effects or complications.
Teeth whitening risks are reduced if you have a whitening treatment through your dentist, rather than using products bought from pharmacies and other stores. Even if you prefer to whiten your teeth at home, rather than at the dental clinic, it's still important to talk to your dentist for advice and guidance.
If you choose to have teeth whitening at Sydney CBD Dental, our dentists will provide custom trays that fit perfectly over your teeth. This prevents the bleaching gel from touching your gums and can improve your results too.
What can go wrong?
Teeth whitening products use either hydrogen peroxide or carbamide peroxide gel to brighten the yellow dentine under the surfaces of teeth. These are hazardous substances that can cause burns or other injuries if they come into contact with the gums or other soft tissues in the mouth or throat. This can happen if whitening trays are poorly fitted or if you don't use the product correctly.
The concentration of bleaching agents in whitening gels and toothpastes is strictly controlled in Australia, as higher concentrations increase the risk of injuries. Only dental professionals are allowed to use more concentrated gels when applied in a clinical environment. Adding more gel to your trays than recommended will not whiten your teeth faster, and could cause injuries if the liquid spills over.
How to stay safe
No treatment is completely free from risk, but you can improve your chances of a safe whitening treatment by having a consultation with your dentist. They'll explain what the treatment involves (at home or in the dentist's chair) so you can decide if it's right for you. They can also help you to set realistic expectations for the amount of whitening you can achieve.
If you choose home teeth whitening, your dentist will take impressions of your teeth that will be used to design custom-fitted trays. These will help to keep the whitening gel on your teeth and not on your gums, lowering the risks and helping you to get more even results.
How else can I whiten my teeth?
If you decide against teeth whitening, or you're not a candidate, your dentist can discuss other options for covering up stained or discoloured teeth.
These could include dental veneers, fitted over the teeth to alter their appearance, or replacing old or stained crowns or fillings, as these won't be affected by bleaching treatments.
You can prevent stains or help your whitening treatment to last longer by avoiding sources of stains (coffee, tea, wine, etc.) and maintaining good oral hygiene – brushing and flossing your teeth, cutting down on sugar and visiting your dentist for regular check-ups and teeth cleaning.
Teeth whitening Sydney CBD
If you want to know more about teeth whitening to decide if it's the right choice for you, contact our friendly team at Sydney CBD Dental to book a consultation at a convenient time. We'll explain the possible risks and alternatives so you can make a fully informed decision.
Call us today on (02) 9232 3900 or make an appointment online.
References
Healthdirect. Teeth whitening [Online] 2018 [Accessed July 2019] Available from: https://www.healthdirect.gov.au/teeth-whitening
Australian Dental Association. Teeth Whitening: Getting the best result for your smile [Online] 2016 [Accessed July 2019] Available from: https://www.ada.org.au/getattachment/Your-Dental-Health/Resources-for-Professionals/Resources-for-Teens-12-17/Teeth-whitening-the-best-result-for-your-smile/Teeth-whitening,-getting-the-best-result-for-your-smile.pdf.aspx